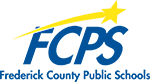 Policy for the acceptable use of the FCPS network
Any individual connected to any FCPS Network in order to use it directly or to connect to any other network(s), must comply with this policy, the stated purposes and Acceptable Use policies of any other network(s) or host(s) used, and all applicable laws, rules, and regulations. Including but not limited to the following:
FCPS Regulation 400-73: Responsible Use of Digital Technology - Students
FCPS Regulation 300-45: Responsible Use of Digital Technology - Staff
The school system may monitor, audit, and review all accounts, files, and communications to ensure that students are using technology in accordance with FCPS regulations and federal, state, and local laws and policies. Users should not expect that files or electronic communications will be private. Contact a staff member if you are experiencing difficulty logging in.
By logging into this network, you are agreeing to the policies listed above.